From teenage girls keep on thinking about their dream come true of a prince charming coming on a white horse with a beautiful ring in his hand. Not all dreams come true, but the dream of her engagement ring never goes out of her sight. Engagement day is a special day for every girl, and her engagement ring is the most precious jewelry piece to her. All the diamond bangles, gold necklaces, silver anklets can't take the place of her engagement ring. Are you looking for some great trending designs for your engagement? Here are some designs that can help you in making a choice: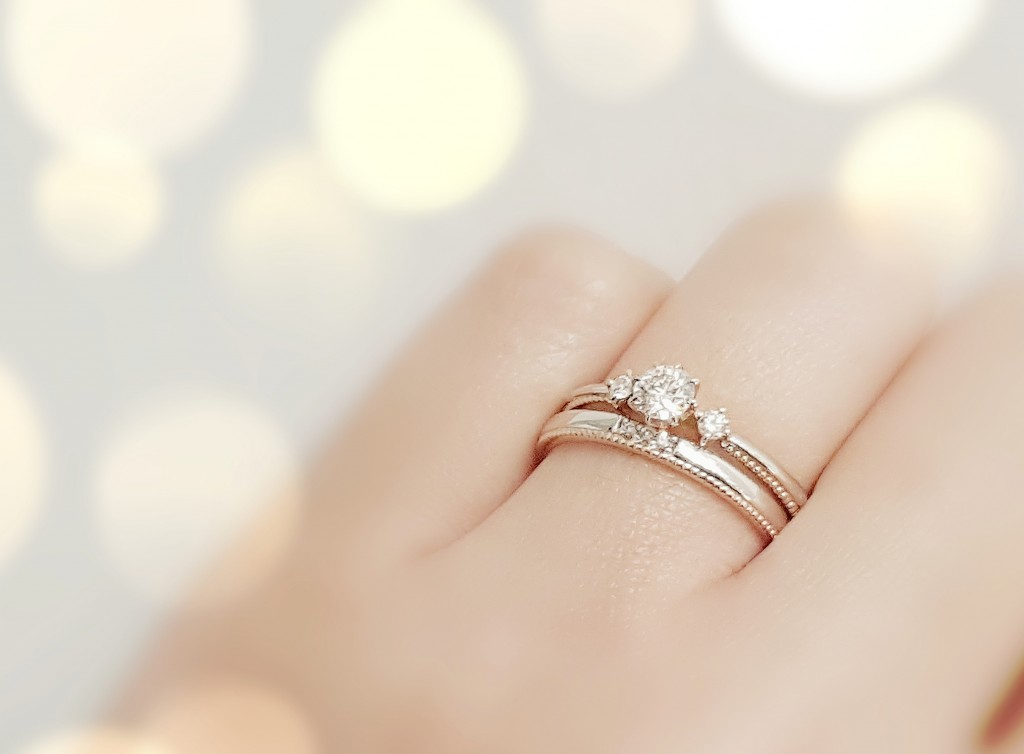 1. Solitaire ring:
Diamonds are forever, and that should be your bond with your partner. Diamonds are every girl's best friend, and you are her soul mate. Ring with a single solitaire diamond looks extremely beautiful on every girl's hand. These rings are available in gold or platinum embedded with a single solitaire diamond. The size of the diamond varies from a very large to a small-sized solitaire. It is a costly and classy ring design.
2. Gold beaded ring:
An oversized ring beaded with gold beads in flowers shaped and rubies or gems attacked at the end of the ring goes variably best with your engagement look. These rings suit well with heavy lehenga and sarees giving you the bride to look.
3.A double ring set:
A double heavy ring set made up of gold embedded with gems and attached with strings of pearls or gems is one of the jewelry pieces in great demand. Matching earrings and necklace make it look traditional look for a bride's perfect day.
4.Finger rings:
These are small rings covering the whole finger. Set of three rings or more than that are worn in the same finger, or they may just spiral-shaped ring embedded with pearls or gold beads. Finger rings gold is in great demand due to their delicate and new design. They can be made thick or thin according to personal choice. They cover the full finger with their loops. Different designs are available in these kinds of rings.
5.Traditional Temple ring:
A ring idolizing god is in great trend. These are heavy ring designs made in gold embedded with a god's idol that may be either Radha Krishna in Jodi or Ganesha or mahatma budh or a swastika sign ring and many more. Matching necklace or earrings looks beautiful and gives a traditional look to the bride. What is better than idolizing your god in your jewelry on your special day?
6.Emerald oval-shaped ring:
This huge-sized ring contains a large emerald gem in an oval-shaped bounded by oval-shaped gems or rubies or peals. Shine and vibrant shade of emerald looks magical and add beauty to the bride's outfit. The size of the ring may vary to the size of stones and gems used in it. This ring is usually made in gold embedded with costly stones and gems, giving the bride a traditionally modernized look on her special day.