There is an interesting cultural shift going on in America. In the 1990s, the Clinton administration pushed a big push to increase the percentage of homeownership in the country. Lending programs that took into account cultural differences among minority groups, down payment assistance grants, and other well-intentioned programs helped lift the homeownership rate from about 65 percent to almost 70 percent. These efforts were followed by the rapid boom of the 2000s, which lead to the Great Recession. Okay. It didn't end well, but not all because of the attempt to raise homeownership levels.
Now here's the cultural shift we're seeing: Many people who are fully qualified to buy are making a conscious decision to be long-term renters. It started with millennials, but this trend is now starting to appear in boomers downsizing into retirement rentals. For some, homeownership is no longer part of their American Drea. The good news is this is creating an opportunity for people who have considered investing in residential property as a worthy addition to their financial portfolio. Nationally, 13 percent of existing-home sales in June were purchases made by individual investors, according to the National Association of Realtors (NAR).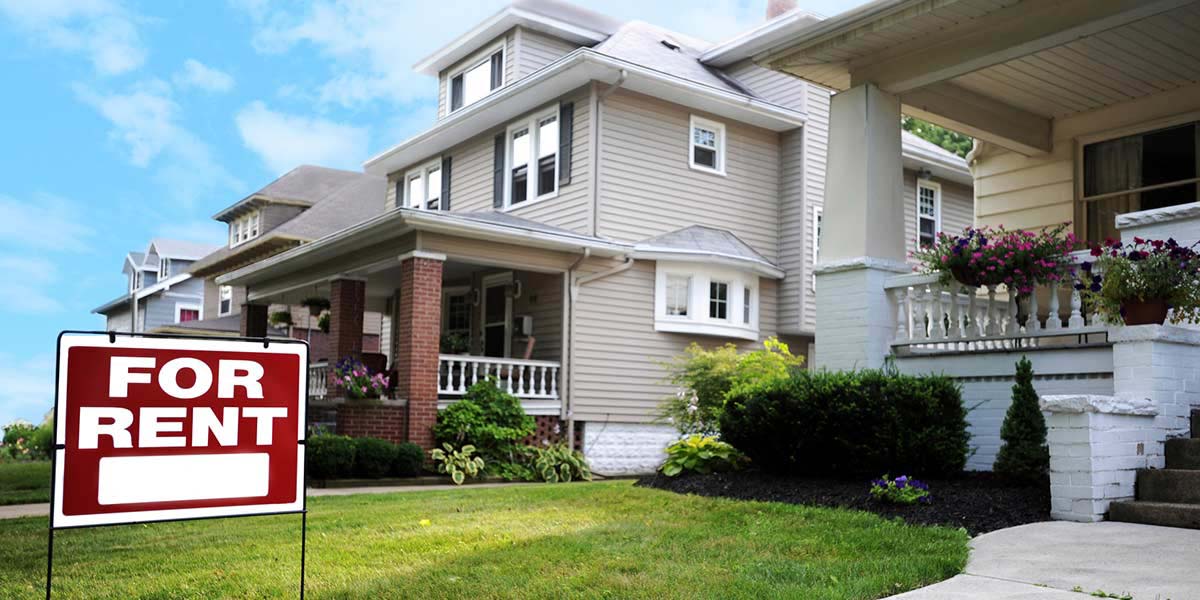 Home prices, though, are rising. They were up 5.2 percent in June 2018, compared with June 2017, according to NAR. In the Washington, D.C., market, the median sales price rose to $455,000 in July 2018, up 3.4 percent, compared with July 2017, according to Bright MLS. So if you're thinking about investing, it's important that you carefully weigh the costs and benefits. Here are five areas you'll need to research, whether you own your primary residence and want to add an investment property to your portfolio or want to invest in real estate even while you rent your home:
• Identify your goal. 
According to NAR's 2018 Investment and Vacation Buyer Report, 45 percent of investors choose to buy real estate primarily for a rental income. The rest buy property to "fix and flip" or for longer-term price appreciation.
If you plan to flip the property, make sure you understand that the full cost of flipping includes the purchase price and the money and time spent to improve it. You'll need good skills and good contractors as well as market knowledge. If you plan to hold onto your property longer, it's essential to choose a place that is likely to attract long-term renters, such as a location in a good school district or one that's in a desirable area that easily attracts renters. Don't buy something that is functionally obsolete, either, just because it is cheap. If there is more than one bedroom, renters will want more than one bath.
• Evaluate your financing options.
 Forty-two percent of investors paid all cash in 2017, according to NAR. If you don't have the cash for the full property price, you'll need savings for the down payment. Typically, lenders require investors to make a larger down payment, often at least 20 percent, and demonstrate good credit and income. Meet with a lender before you start looking at properties so you understand your budget. Depending on whether you're buying a place that already has a history of renters or you are a landlord with a track record of handling the financial burden, you may be able to use some of your anticipated rental income to qualify for the loan.
Don't forget to look into the tax implications of real estate investing and include the cost of maintenance, repairs, insurance, and the occasional lack of a renter in your budget calculations.
• Decide on local or long-distance ownership. 
Investors who live in areas where home prices are high sometimes choose to own property in other markets for affordability. Local ownership has advantages, particularly since you're more likely to understand market dynamics and neighborhoods. Long-distance ownership is easier today with the help of numerous websites that provide market analysis, listings for investors, and even the option of purchasing property with a tenant already in place.
• Research rents and home prices. 
A real estate agent, particularly one experienced with investors and rental properties, can do a comparative market analysis for you to estimate home values and rents now and in the future. While no one can know exactly what will happen in the real estate market, a professional can help you decide on the size and location of an investment property by your goals.
• Choose to be a DIY landlord or use a property management company. 
Of course, if you're a long-distance landlord, you'll almost certainly need a property management company to support your investment and take care of the property. If you own property in your own region, you may still want to opt for a property management company, even though it will cost you money. A property management company can help you screen tenants and handle tenant issues such as late rent. Also, you can turn over maintenance and repair issues to the company, which is likely to have reliable contractors available to resolve problems.
If you'd rather not spend the money on property management, you'll need to be prepared to screen tenants, take care of property issues yourself or hire contractors to make repairs. As you work through these considerations, consult a lender and a real estate agent with investor experience to help you make the right choice for your individual circumstances.
Jon Coile, chairman of Rockville-based multiple-listing service Bright MLS (formerly MRIS) and president of Champion Realty in Annapolis, Md., writes occasional commentary on the Washington area housing market.