Zantac is the most common drug recommended by doctors to treat heartburn. However, over the past few years, there is an increasing amount of concerns surrounding Zantac causing cancer. As of April 2020, the FDA has requested all over-the-counter ranitidine prescriptions such as Zantac be removed. Subsequently, all major pharmacies all over the US have immediately pulled off ranitidine from their shelves or have taken steps to stop selling it or ban the drug altogether.
The FDA has further advised individuals who have been taking Zantac or ranitidine-containing prescriptions to stop taking medicine and contact their doctor immediately. Zantac is a preferred treatment for pregnant women who experience heartburn, but the FDA has warned that consuming Zantac while pregnant can be dangerous. Riddle and Brantley, a law firm specializing in dangerous drugs, has provided some additional information on how Zantac affects pregnant women.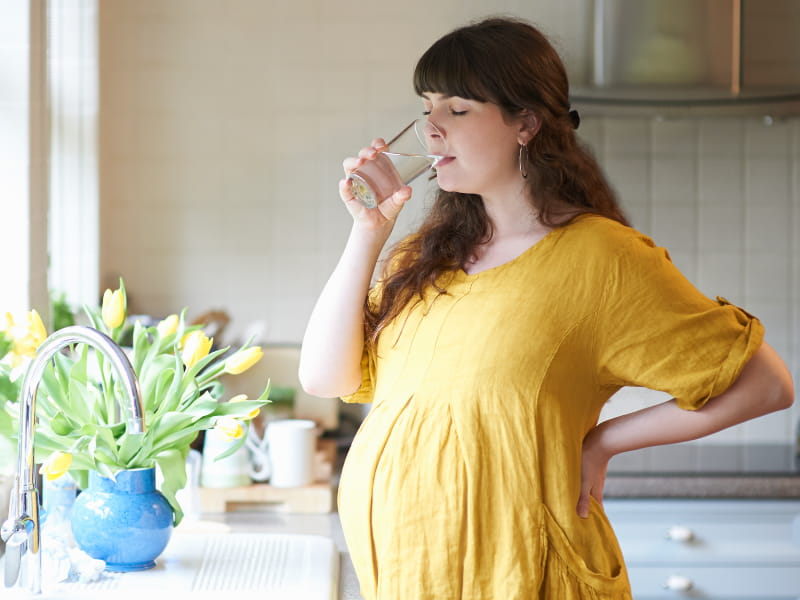 Why should pregnant women not use Zantac?
Zantac contains high levels of NDMA, which is a carcinogenic chemical. NDMA occurs in certain types of food and water naturally. It is unknown which type of cancer can be potentially caused by Zantac but consuming it is associated with cancer of the brain, throat, nasal tract, lung, thyroid, esophagus, kidney, liver, breasts, stomach, prostate, intestine, pancreas, uterus, ovaries, testicles or lymphoma, leukemia, and multiple myeloma.
Zantac acts as an acid reducer. Pregnancy usually causes acid reflux as the hormones relax the stomach's muscle walls, thereby causing stomach acids to flow back to the esophagus. This acid reflux may cause heartburn which requires consuming ranitidine or Zantac. But it is recommended that pregnant women do not take Zantac due to the recent cancer lawsuits and FDA warnings. Pregnant women and unborn babies can be sensitive to any changes like environmental or chemical changes. Hence, it is best to avoid consuming Zantac. If you have been consuming Zantac while being pregnant, it is strongly recommended that you immediately get in touch with the doctor who has prescribed the medicine and stop using it.
Have you consumed Zantac and been diagnosed with cancer?
In an unfortunate situation, if you have consumed Zantac for a prolonged period of time and have been diagnosed with cancer, it is crucial to contact a Zantac settlement attorney and understand all your legal options. If you believe that your cancer has been due to the consumption of Zantac, you may be eligible to file for financial compensation. Several class-action lawsuits are being filed against the manufacturers of Zantac to hold them accountable for links to cancer-causing NDMA in Zantac.
How can a good Zantac Settlement Lawyer help you?
New questions continue to arise on whether Zantac and NDMA found in it is indeed cancer-causing. However, based on the FDA's warnings, it is best to avoid being exposed to it. If you want to file a Zantac class action lawsuit for your cancer and sufferings caused by it, get in touch with an experienced attorney. A good Zantac settlement lawyer will have legal experience fighting for your rights to receive the compensation that you truly deserve for your pain and mental and emotional suffering.