Are you getting divorced, or are you still disputing the custody issue with your ex? If so, then probably you will be looking for the help of a child custody attorney. Moreover, if you have never hired a lawyer before, the process might be intimidating. Don't worry; through this article, I will help you know how to spot the most reliable attorney for your child custody case.
Hiring a child custody lawyer who is dedicated to fighting for you and the best interests of your child is crucial. Otherwise, without effective representation, you could end up wasting your considerable amount of time, money, and efforts if the court orders are not in your favor.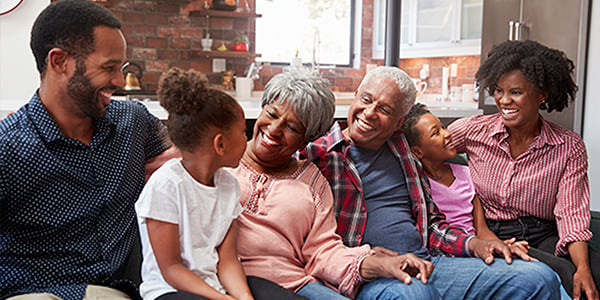 Generally, the process of hiring the child custody attorney can be divided into three simple steps as follows:
Gather the names of child custody lawyers in your area using recommendations from your friends, relatives, and internet as well. Check their ratings and reviews.
Meet the highly-rated lawyers in person and learn about their background and skills. Determine what their strategies to handle your case are.
Compare the lawyers and their strategies.
Finally, hire the child custody attorney you find best and highly qualified.
Now, before scheduling a meeting with each child custody lawyer, you need to prepare a list of important questions.
Here are the questions that you should not skip asking the lawyer.
Question #1. From how long have you been in the profession of child custody lawyer?
Experience is the most crucial factor that one should consider before hiring any lawyer. And the answer to this question will let you have a fair idea about the lawyer's experience. Typically more the number of years the lawyer has been practicing in this field; the more will be knowledge. Hence, more skilled help you will get.
Question #2. Can you agree out of the court? 
Many people don't feel comfortable in court and want to settle the dispute outside the court. If you are also one among such people, don't forget to ask this question when interviewing the lawyer. Ask if the hearing can be avoided while agreeing.
Question #3. What is your approach to child custody cases?
If you want to achieve your goals, you want an aggressive and zealous lawyer. Child custody lawyers who are not enthusiastic about their job won't provide desired results in your case. So, look for an attorney who has the personality and right approach to win your trial if a settlement cannot be achieved.
Question #4. How long will this case take?
Because of his/her years of experience, your lawyer must be capable of giving you estimates of how much time it will take to reach the final decision. However, because it is a legal proceeding, a lawyer may not promise when the case will end.
Question #5. What is your fee?
The fees can vary from lawyer to lawyer. So, make sure to ask about the fee structure of the lawyers you meet. It will help you in comparing their fees and deciding on whom to hire.