We live in a fast-paced world with technology having an impact on almost every sector. As a result, woodworking machinery has come up with time and labor-saving advantages while ensuring a high accuracy that manual techniques can't reach. It's worth noting that buying woodworking machinery for personal use or work in a commercial workshop is a massive investment. However, unlike buying other industrial tools, woodworking machinery comes in a wide variety, including portable handheld power tools and stationary machines.
While there's a wide range of machinery, it's also everywhere in the market. Finding woodworking machinery is quite comfortable, and you don't have to look very far. The most challenging part comes in choosing the right machine that meets your woodworking needs. At a reputable site such as https://www.rtmachine.com/, you should find both new and used woodworking machinery for all your needs. Before buying, let the following tips guide you to make the right selection;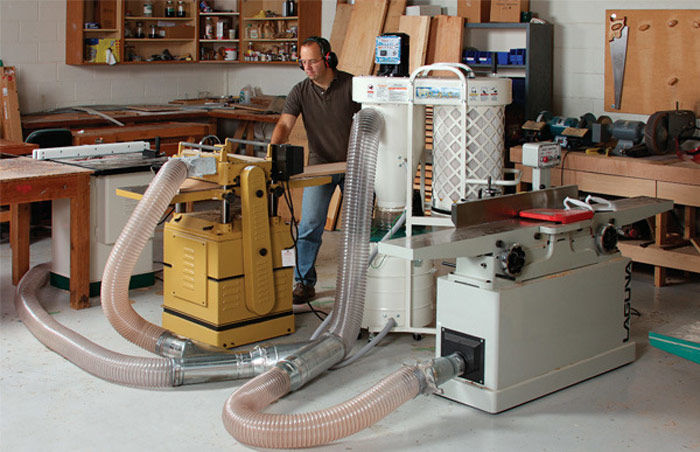 Consider safety 
When buying any used woodworking machinery, one of the first things you need to consider is its safety. If you didn't know, the woodworking industry has one of the highest accident rates, whether from industrialists or hobbyists. Before you buy used woodworking machinery, make sure an expert has checked it if it has the required guard and safety features. It should also be functioning correctly for it to perform your tasks smoothly.
Condition of the machinery 
A machine that has been abused is straightforward to spot from a distance. If you want used woodworking machinery, the first thing you should do is give it a visual inspection. If you notice any broken or missing parts, make sure you get a discount or don't proceed with the purchase. Likewise, if the machinery is rusted, you may want to be careful before buying it. However, that doesn't mean you should avoid everything that has rust. Sometimes there could be a handy tool hiding under the coat of rust. If possible, try the used machinery first by plugging it in and listening to it running or doing some work with it.
Know what you want
Buying used woodworking machinery can be quite tricky because once you get to the estate garage, everyone there will want to make some money from you. When you have a plan for the tools you are looking for, no one can take advantage of you. You'll get a good deal and save a lot of money in the process.
Consider your budget 
There are reasons for buying used woodworking machinery, and one of them is to save money. Determine the amount you are willing to pay first, then check the price of the tool you are looking for when it's new. Lack of knowledge can make you pay the fee of new machinery for a second hand. Therefore, do research and determine how much the tool you want to buy should cost before going to the estate garage. When you buy anything second-hand, it gives you a lot of joy when it works out, and you can look back and say it was worth it.
It can be exciting hunting for used woodworking machinery, especially when you meet people and hear their stories. It can also be a daunting task to get what you want at an affordable price. That's why it's rewarding to take your time and find a reputable dealer who will provide you with the kind of machinery that will suit your needs. Don't get to the point of dealing with the frustration of busted knuckles and broken parts.