People are always confused about remodeling their larger bathrooms, but is the same amount of work associated with the small-sized bathrooms? A small bathroom has most of the same elements as that of the larger bathrooms and requires the same bathroom renovation professional. Still, the process is quicker, easier, and less expensive. You may think that a 50 square foot size bathroom needs no modern touches except some simple and basic changes, but that's not true. You can search for a lot of ideas online and incorporate various designs in your plan. Later, discuss these ideas with your bathroom renovation contractor, who can mold them into better things before implementing them. Look at the points given below to know more ideas about small bathroom remodeling-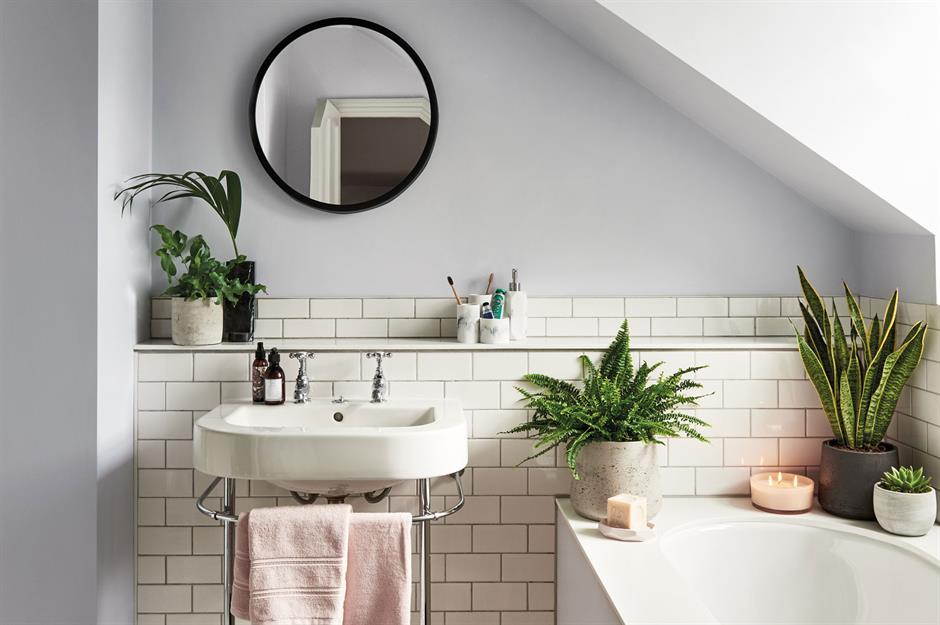 1) Keep the Colors Light-
Paint your bathroom with light colors that create an illusion of a spacious room, whereas darker colors can make your small bathroom appear congested. For instance, a mint green color will reflect the natural light coming from the window, giving a warm and serene feeling. Besides painting walls with bright colors, add features that blend well with it, such as a wooden floor and a vanity.
2) Mirror a Wall-
Rather than just hanging a tiny mirror above your vanity on the wall, consider mirroring a whole wall of your small spaced bathroom. It works pretty well, like the light-colored walls in creating the illusion of a vast space. You can benefit from it in several other ways as it could be used at any time when you are dressing to leave for a party or when you have to put on your makeup.
3) Opt for a Glass Shower Door-
Glass shower doors will give a modern touch to your small-sized bathroom, and it is the best way to avoid curtains that can get wet and trap moisture in the bathroom. However, glass shower doors will zone the areas for showering and use your toilet, keeping the latter dry when you are bathing.
4) Consider the Tile Work-
Tiles can be used to cover the entire bathroom, from floor to ceiling. Tiles usually create an impact and give a dimension to your space. You can choose from a wide variety of tiles available in the market, including vinyl, ceramic, and clay. If you wish to add tiles only to the floors, I suggest you go for the graded tiles since they are resistant to slippering.
5) Install a Pocket Door-
Having a pocket door that tucks inside the wall can act as a room for additional storage. It can save you money from installing extra cabinets and shelves in the bathroom; thereby, keeping the clutter hidden and enlarging the space.
6) Assimilate Ideas by Professional-
A DIY is never a good idea for bathroom renovations since you are not aware of angles and measurements for installing various objects. Therefore, always hire a bathroom renovation contractor who can implement your ideas and advise you to create a comfortable space for you.